La Casita Azul is an education and learning resource centre that supports York's increasing socio-environmental research, education and community outreach within Costa Rica. It is located in the corridor, and you will drive by it every day on the drive to the EcoCampus. You should visit it during your trip on your own or with your course.
La Casita Azul supports and enhances York's EcoCampus in Costa Rica while playing an important role in research intensification, knowledge mobilization, community engagement, citizen science, research dissemination, engagement and outreach. Working closely with local community members and organizations, Diandra Arias-Vasquez oversees the day-to-day operations of the centre and plays many other roles such as organizing patron-driven courses.
La Casita Azul offers access to the internet, online and print resources, printing and a place to study. It will continue to grow and develop relevant print and online resources in English and Spanish as well as continue to provide equitable access to relevant resources.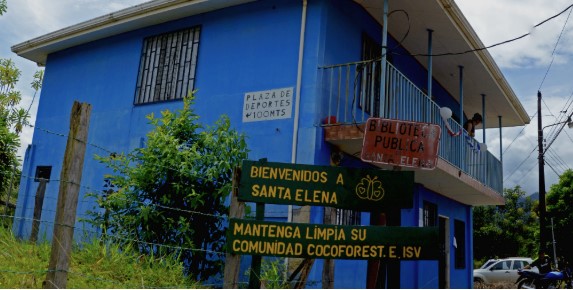 Find out more about La Casita Azul here! You can always contact Dana Craig (dcraig@yorku.ca), librarian at York University for information and to share ideas or suggestions.