In 1997, Dr. M. M. (Woody) Fisher, a prominent Toronto physician, donated a property, Las Nubes, to York University.  Las Nubes is located on the Pacific slope of the Talamanca range in Southern Costa Rica, an hour outside the city of San Isidro de El General. To the northeast of the property is Chirripó National Park which continues into La Amistad, an international biosphere reserve which Costa Rica shares with Panama. Las Nubes forms part of the largest tract of unfragmented tropical montane forest in Central America, and thus contains great biological value.
The majority of Las Nubes is covered in mature rainforest in the mid-elevations of the Talamanca mountain range. Near the top of Las Nubes, 1500m above sea level, the forest is blanketed in clouds, producing a l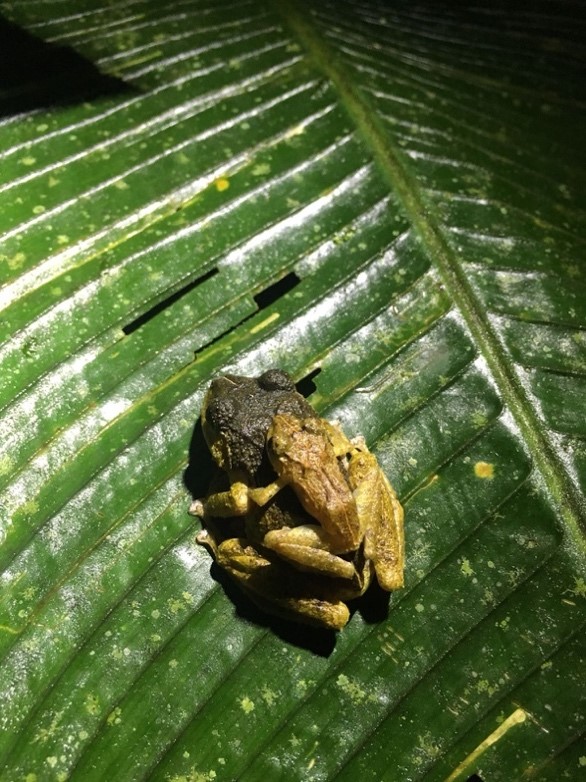 ush and moist cloud forest habitat. A walk through the forest enchants the senses with an abundance of tropical sights and sounds. Countless majestic trees are laden with orchids, bromeliads, woody vines, giant ferns, mosses, and fluorescent mushrooms. Brilliant blue morpho butterflies and a variety of tropical birds – including tanagers, warblers, motmots, trogons, and manakins fill the air and trees with colour. There are unquestionably many more species of animals and plants living secretly in the forest interior, including the spectacular jaguar, ocelot and tapir.
More information on the Las Nubes project can be found at:  http://www.yorku.ca/lasnubes
Photo by: Christina Nardini, 2018