Food allergies and preferences- vegetarian, vegan, gluten free, etc.- can be accommodated at your homestays, but you need to tell Ana about this before, so she can organize dietary restrictions with your homestay family.
Almost all meals in Costa Rica include beans and rice.  In most restaurants, you can get what is called a casado.  When ordering a casado be prepared for large amounts of food.  Usually it includes beans, rice, some sort of meat or fish, salad and patacones (fried plantains). Gallo pinto is a dish you'll be eating almost every day. It is made out of black beans and rice mixed together, and then is usually served with eggs. Most meals are served with freshly squeezed juice. Your homestays will pack fresh juice and fruit with you lunches as well.
*I am vegetarian, so all foods shown in this section are vegetarian. Chicken and fish are a common meat served with these dishes for people who aren't vegetarian.
All photos in this chapter by: Christina Nardini, 2018
Common breakfast dishes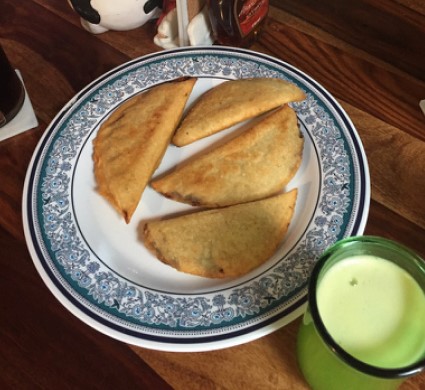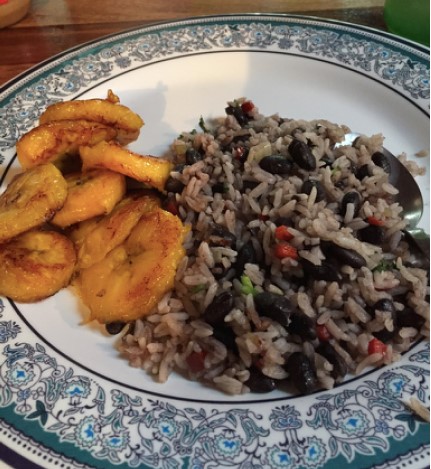 Common lunch and dinner dishes